2014
(Vatican Radio) Pope Francis on Sunday expressed his concern for the plight of Christian communities in the Iraqi town of Mosul and in other parts of the Middle East.
Speaking after the Angelus in St. Peter's Square, the Pope turned his thoughts to those Christians who are now persecuted in the lands they have lived since the beginning of Christianity, offering - he said - a precious contribution to the good of society.

"Today our brothers are persecuted" – the Pope said – "they are banished from their homes and forced to flee without even being able to take their belongings!"
And, assured them of his closeness and constant prayer he said:

"My dear brothers and sisters who are persecuted, I know how much you suffer; I know that you are deprived of all. I am with you in faith in He who conquered evil".
The Pope then appealed to all – to those present in the Square and far beyond – to persevere in praying for peace in all situations of tension and conflict in the world, and he especially mentioned the Middle East and Ukraine.
"May the God of peace" – Francis said – "arouse in all an authentic desire for dialogue and reconciliation.

Violence cannot be overcome with violence. Violence is overcome with peace!"
The Pope's appeal followed his Sunday address to the crowds gathered in the Square for the recitation of the Angelus prayer.
Taking his cue from the Gospel reading of the day, the Pope reflected on the parable that tells of the man who sowed good seed in his field while his enemy sowed weeds. But when the man's servants offer to pull up the weeds, the man stoped them saying "if you pull up the weeds you might uproot the wheat along with them".
This parable – Pope Francis explained – speaks to us of the problem of evil in the world and it highlights God's patience.
The devil – he said – plants evil where there is good, trying to divide people, families and nations. But God – he continued – knows how to wait. He looks into the 'field' of each person with patience and mercy: he sees the dirt and the evil much better than we do, but he also sees the seeds of good and patiently awaits their germination.
God – Pope Francis said – is a patient father who waits with an open heart to welcome us and to forgive us. But – he pointed out – His patience does not mean He is indifferent to evil. One must not confuse good and evil. And at the end, at the time of the harvest, Jesus will judge us all separating those who have sown good seed from those who have sown weeds. And – Francis said – we will be judged with the same meter with which we judged others; we will be shown the same mercy we showed towards others.
Let us ask Our Lady – Pope Francis concluded – to help us grow in patience and in mercy. Shared from Radio Vaticana
Saturday, July 19, 2014
Catholics Provide More Than 25% Of HIV/AIDS Care Worldwide
Catholic Communications, Sydney Archdiocese,
17 Jul 2014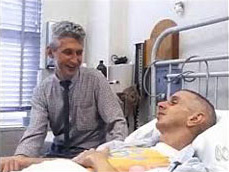 Catholic hospitals, doctors, nurses and the Church's international aid and development agency, Caritas Internationalis not only care for more than 25% of the estimated 38 million living with AIDS/HIV worldwide, but have been at the forefront in the battle since the first cases were reported back in the early 1980s.
"Catholics have been there since the very beginning but many in the world don't realise this and perceive Catholics as people who only say 'no' to the use of condoms or affairs outside of marriage. They don't see us in terms of our more than 30 years of commitment to those with HIV/AIDS," says American-born Monsignor Robert Vitillo, who for the past 27 years has been the full-time Special Advisor on HIV and AIDS to Caritas Internationalis, the aid and development arm of the Church.
"From the start Catholics have always believed that it is only significant and serious change in behaviour that will stem the spread of HIV/AIDS, rather than quick fixes such as the distribution of condoms or clean needles," he says.
Although the Church took heavy criticism for speaking out against the use of condoms to control the world wide HIV/AIDS epidemic, Mgr Vitillo who is also Head of the Caritas Internationalis Delegation to the United Nations, says the Church has been validated with increasing evidence showing behavioural changes are key to preventing the spread of the virus.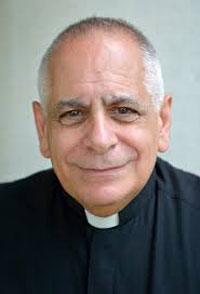 "Within the UN more and more attention now focuses on abstinence and a reduction of the number of sexual partners," he says and cites nations such as Thailand, Uganda and Kenya where very high levels of HIV infections have been sharply reduced as a result of people limiting the number of their sexual partners and avoiding drugs and needles.
In Australia for the next 10 days, Mgr Vitillo will be one of the speakers at tomorrow's three-day Catholic HIV and AIDS Pre-Conference in Melbourne and next week will be among the thousands of national and international delegates at the world's 20th International AIDS Conference which is being held in Australia for the first time.
With delegates arriving from every corner for next week's International AIDS Conference in Melbourne, Caritas Australia, St Vincent's Health Australia and Caritas Internationalis joined forces to sponsor a Catholic HIV and AIDS Pre-Conference.
More than 100 delegates from national and international Catholic agencies along with doctors, scientists, advocates and Catholic ministries working with those living with HIV/AIDS will attend the Pre-Conference which begins tomorrow to exchange ideas, explore the intersection between faith and science and address best practice in spiritual and pastoral care, ethical issues as well as a worrying drop in funding for many faith-based care agencies.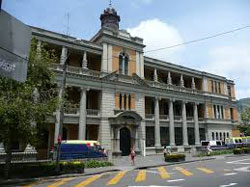 In addition to workshops, panel discussions and forums, the Catholic HIV and AIDS Pre-Conference will feature outstanding speakers including former Ambassador to the Vatican, Tim Fischer; Chair of the Catholic HIV and AIDS Network, Fr Rick Bauer; Founder of Cambodia's Maryknoll, Sr Maria Leonor Montiel MM who cares for the poor who have been evicted from their homes including those with HIV and AIDS; Sr Barbara Staley MSC from the Cabrini Ministries in Swaziland; Professor Sheila Tlou, Director of UNAIDS Regional Support Team for Eastern and Southern Africa and Minister of Health of the Republic of Botswana; and Steve Kraus, Director of UNAIDS Regional Support Team for Asia and the Pacific.
Mgr Vitillo, who knows each of the delegates attending the Pre-Conference says he is particularly looking forward to the Plenary between four of the world's leading Catholic scientists to be held on Sunday morning, 20 July.
"They will be talking about faith and science and debunk the popular myth that if you are a good scientist you cannot be a person of faith. Not only do these four widely acclaimed scientists believe in God but believe even more strongly because of their research, convinced it had to have taken a supreme intelligent being to set up the processes they and other scientists are uncovering," he says.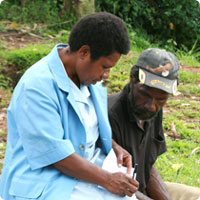 The scientists who will take part in the Plenary are Professor David Cooper, Director of the Kirby Institute for Infection and Immunity in Society and one of Australia's leading HIV clinicians; Professor Julio Montaner, Professor of Medicine at the University of British Columbia; Dr Stefano Vella of the Governing Council of the International AIDS Society, HIV and antiretroviral drug researching as well as serving as scientific advisor for the Italian Cooperation (Ministry of Foreign Affairs) in African countries where he helps set up programs to combat HIV/AIDS.
Just as Mgr Vitello and Caritas Internationalis has been involved with the care of a large number of the world's estimated 38 million men and women living with HIV/AIDS, St Vincent's Hospital, Darlinghurst has also led the way in the care and treatment of those with HIV/AIDS. In October 1982, doctors at St Vincent's diagnosed the nation's first case of AIDS and as a direct result, established what is now regarded as one of the world's leading centres of immunological research.
St Vincent's in Darlinghurst, which was founded by the Sisters of Charity more than 150 years ago, was the first hospital to treat HIV/AIDS patients. The hospital and its specialised clinic led the way in the compassionate care of the dying and their loved ones during Australia's AIDS epidemic in the 1980s and early 90s.
The government also gave the green light to the first needle exchange program.
However while much has been done in the way of care and medication for HIV sufferers the statistics here in Australia are stubbornly and alarmingly high.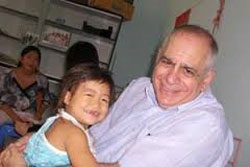 In fact they are still at a 20-year high with an estimated 15 percent of Australians with HIV don't actually know they have the virus.
Researchers believe younger men today are unaware of the early days of the AIDS epidemic and have drifted away from testing.
Many from St Vincent's involved in the care of those living with HIV and those leading the charge to find even more effective immunodeficiency treatments and antiretroviral drugs will attend both the three-day Catholic PreConference and next week's International AIDS Conference.
Convened every two years, among those attending the International AIDS conference are former US President Bill Clinton and artist, activist and founder of Live AID, Sir Bob Geldof.
But according to Mgr Vitillo the major topic at the International Conference set to make headlines will be the first-ever discussions about "the end of AIDS."
"This does not mean that AIDS will be eradicated," he cautions. "Unlike small pox there is no vaccination against AIDS or HIV and with the ability of the virus to keep changing, it is unlikely there ever will be," he says.
He also warns that despite all the research and efforts worldwide, once a person is infected with HIV there is no effective medication that will completely eliminate the virus.
"But we are beginning to talk about HIV/AIDS not as a public health threat but as a public health emergency," he says.
While the statistics are still causing grave concern here in some countries overseas HIV is decreasing thanks to behavioural changes and the tireless work of many Catholic agencies who frequently educate and provide health care to as many as 70% of some of the world's poorest communities, but thanks to advocacy by the Church and NGOs with the world's pharmaceutical conglomerates, antiretroviral drugs are now available at an affordable cost in the Third World.
"Treatment with these drugs used to cost as much as $33,000 and only the very rich in Western nations could afford them. The price has since come down and as a result of advocacy, a person in Africa or other developing nations can pay as little $100. This is still a lot of money for people who earn almost nothing but with sponsors and international funds, we are able to help with this cost," he says.
The other great success of treatment for HIV that is helping stem the rate of infection are today's antiretroviral drugs. If taken early on by those diagnosed with HIV, it has been proven that as many as 96% of those on antriretroviral therapy will not infect their partners with the virus.
Shared from Archdiocese of Sydney
2014
THE HOLY FATHER TELEPHONES SHIMON PERES AND MAHMOUD ABBAS: SEEK AN END TO HOSTILITIES (Image source Radio Vaticana)

Vatican City,

18 July 2014

(VIS) – Following last Sunday's heartfelt appeal for continued prayer for peace in the Holy Land, this morning the Holy Father Francis personally telephoned President Shimon Peres of Israel and President Mahmoud Abbas of Palestine to share his very serious concerns regarding the current situation of conflict involving in particular the Gaza Strip which, in a climate of growing hostility, hatred and suffering for the two populations, is claiming many victims and giving rise to a serious humanitarian emergency.

As during his recent pilgrimage to the Holy Land and on the occasion of the invocation for peace on

8 June

, the Holy Father assured them of his ceaseless prayer, and that of all the Church, for peace in the Holy Land. He reminded the presidents, whom he considers to be men of peace and seekers of peace, of the need to continue to pray and endeavour to ensure that all the interested parties and those who hold political office at local and international level work to bring an end to hostilities, making efforts to promote truce, peace and reconciliation in the hearts of those involved.
ASIA/HOLY LAND - The Israeli army enters Gaza. Pope's message to the local Catholic community



Gaza (Agenzia Fides) - The Israeli army's ground offensive in the Gaza Strip, concentrated in the northern part of the Gaza Strip, was accompanied by intensified air and naval raids also on Gaza City throughout the night. The small Catholic parish in Gaza, dedicated to the Holy Family, is employed in the humanitarian emergency triggered by the military intervention. Pastor Jorge Hernandez, Argentine missionary of the Institute of the Incarnate Word, has welcomed numerous family groups in the school premises who have fled from their homes situated in the bombed areas, and since this morning is engaged in the search for water and food for the displaced.
"I spoke with the families of the parish" refers to Fides Agency Sister Laudis, a religious of the Institute of the Incarnate Word, currently in Beit Jala after leaving the Gaza Strip, "everyone told me that they did not slept a wink all night because of the bombing. The houses were shaking, the children were crying".
In this dramatic situation, Pope Francis sent a short message to the parish priest and the small Catholic community in Gaza to show his closeness. "I am close to you, to the nuns and the entire Catholic community. I accompany you with my prayers and my closeness. May Jesus bless you and the Blessed Virgin protect you", reads the brief text, published on the website of the Institute of the Incarnate Word. "Yesterday evening", says Sister Laudis to Fides "father Jorge translated the text in Arabic to make it known to all families. Everybody was touched by the message". (GV) (Agenzia Fides 18/07/2014)