2013
IN HONOUR OF THE YEAR OF FAITH JCE NEWS WILL BE SHOWING SOME OF THE BEST CATHOLIC FILMS OF ALL TIME - ST. DAMIEN OF MOLOKAI - MISSIONARY
Catholic Communications, Sydney Archdiocese,
1 Feb 2013

Australians dug deep for the victims of 2009's Black Saturday Bushfires. They were equally generous two years ago when appeals were launched to help people who lost everything in the floods that swept across Queensland and NSW. But in the wake of the recent natural disasters charities are asking Australia to dig deep once more.
At the same time they acknowledge times may be tough financially for many people however there are many fellow Australians who have lost everything.
Donations to the Red Cross and St Vincent de Paul Society's appeals that have been set up to help those affected by Tasmania and Victoria's catastrophic bushfires and victims of the massive damage inflicted by Cyclone Oswald have slowed.
The Cyclone not only spawned 150 km winds and mini tornados but its record breaking downpours triggered flash floods and swollen rivers which have submerged entire towns and wreaked on coastal Queensland and northern NSW.
"We launched our Queensland Flood Appeal 2013 on 29 January but so far donations are not coming in at either the speed or the size we saw two years ago during the first few days after we launched our appeal to help victims of the 2010-2011 floods," says Brian Moore, President of Vinnies Qld.
The Red Cross has seen a similar response to its flood appeal launched earlier this week.
Brian believes the reasons for the slowdown in donations is not a lack of caring by Australians who are normally so generous.
"There are many reasons with perhaps the central reason being the economy. Many people are struggling financially at present. There is concern about the economy as unemployment figures inch up and living costs continue to rise and families battle to cope with the sharp increases in electricity, train and bus fares and other expenses," he says pointing out that an increasing number of Australians are having difficulty keeping their own heads above water with day to day costs leaving nothing left over to donate.
Among other pundits there are also fears Australia may be facing what Americans dub "donor fatigue."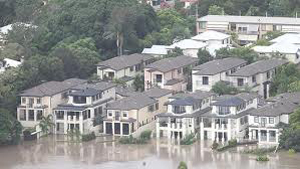 Over the past four years the nation has experienced a series of devastating natural disasters. On 7 February it will be exactly four years since Victoria experienced its worst-ever bushfires. The intense inferno swallowed up entire towns leaving 173 dead and 414 injured.
March 2010 brought wild storms, gale force winds, hail and flash flooding to Perth and south western Australia creating $1.4 billion in damage to homes, businesses and property.
Later that same year, Cyclone Tasha made landfall in North Queensland. Short lived but intense, the cyclone damaged or wiped out homes and businesses, destroyed crops and swamped rivers which broke their banks and triggered widespread flooding as far south as Brisbane. Intense rainfall from the Cyclone continued and by 28 December more than half of Queensland was underwater. By January Brisbane, Toowoomba, Ipswich and the Lockyer Valley were battling the worst floods more than 40 years which would ultimately cause billions of dollars in damage and tragically cause the deaths of 78 people.
The Queensland floods had spread to NSW and Victoria by 2011 inundating farms, drowning stock, destroying homes and crops.
On February 3, that same year Cyclone Yasi roared through North Queensland flattening banana plantations and other crops and destroying huge swathes of towns such as Tully, Innisfail, Mission Beach and Cardwell. The category 5 Cyclone caused massive devastation.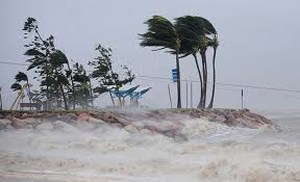 A few weeks later in early 2011, Western Australia and the Margaret River area battled major bushfires where despite the best efforts of fire fighters, many homes were lost.
Two years later once again Australia is fighting bushfires that have raged across Victoria, Tasmania as well as Cootamundra where once again many homes were lost and people found themselves left with nothing.
Added to this are the floods which are simultaneously creating devastation throughout Queensland as well as in Grafton and other towns of northern NSW.
Having given generously to previous appeals including the Tasmania bushfire appeal launched a few weeks ago, Australians are now responding more slowly to the latest request for help.
"Financially, these are not easy times, but I ask you to make a sacrifice in support of those who have suffered so much," the Most Rev Mark Coleridge, Archbishop of Brisbane asks.
"Two years ago, I saw the floods from afar on TV and in newspapers," says he says recalling how during the Qld floods of 2010 and 2011, he was Archbishop of Canberra-Goulburn and living in the ACT.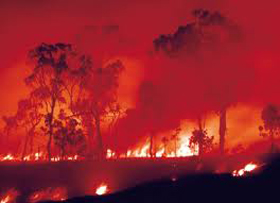 "The anxiety and the pain cuts more deeply now that I live where the floods have hit. I think particularly of those who have suffered a second time in two years. That is truly heart-breaking. It is worse still for families who have lost loved ones. May the Lord give eternal rest to those who have died and peace to those who mourn them," he says.
Archbishop Coleridge encourages members of the Brisbane Archdiocese as well as those from dioceses across Australia to give whatever they can to help support those who have lost everything, adding that all support should be directed to St Vincent de Paul Society which is coordinating the Archdiocese's relief efforts just as it did two years ago.
"Financial donations are the easiest way to make sure we can quickly provide assistance to those who need it," says Brian Moore, President of Vinnies Qld and reiterates Vinnies commitment to the long-term recovery of people affected by this latest disaster, promising that "Vinnies will be here long after the water has gone down."
SHARED FROM ARCHDIOCESE OF SYDNEY
FRIDAY, FEBRUARY 1, 2013
Presentation of Child Jesus in the Temple
Feast: February 2
Information:

The law of God, given by Moses to the Jews, to insinuate both to us and to them, that by the sin of Adam man is conceived and born in sin, and obnoxious to his wrath, ordained that a woman, after childbirth, should continue for a certain time in a state which that law calls unclean; during which she was not to appear in public, nor presume to touch any thing consecrated to God. This term was of forty days upon the birth of a son, and the time was double for a daughter: on the expiration of which, the mother was to bring to the door of the tabernacle, or temple, a lamb of a year old. and a young pigeon or turtle-dove. The lamb was for a holocaust, or burnt-offering, in acknowledgment of the sovereignty of God, and in thanksgiving for her own happy delivery; the pigeon or turtle-dove was for a sin-offering. These being sacrificed to Almighty God by the priest, the woman was cleansed of the legal impurity, and reinstated in her former privileges.

A young pigeon, or turtle-dove, by way of a sin-offering, was required of all, whether rich or poor: but whereas the charge of a lamb might be too burdensome on persons of narrow circumstances, in that case, nothing more was required, then two pigeons, or two turtle-doves, one for a burnt, the other for a sin-offering.

Our Saviour having been conceived by the Holy Ghost, and his blessed Mother remaining always a spotless virgin, it is most evident from the terms of the law, that she was, in reality, under no obligation to it, nor within the intent of it. She was, however, within the letter of the law, in the eye of the world, who were as yet strangers to her miraculous conception. And her humility making her perfectly resigned, and even desirous to conceal her privilege and dignity, she submitted with great punctuality and exactness to every humbling circumstance which the law required. Pride indeed proclaims its own advantages, and seeks honors not its due; but the humble find their delight in obscurity and abasement, they shun all distinction and esteem which they clearly see their own nothingness and baseness to be most unworthy of: they give all glory to God alone, to whom it is due. Devotion also and zeal to honor God by every observance prescribed by his law, prompted Mary to perform this act of religion, though evidently exempt from the precept. Being poor herself; she made the offering appointed for the poor: accordingly is this part of the law mentioned by St. Luke, as best agreeing with the meanness of her worldly condition. But her offering, however mean in itself, was made with a perfect heart, which is what God chiefly regards in all that is offered to him. The King of Glory would appear everywhere in the robes of poverty, to point out to us the advantages of a suffering and lowly state, and to repress our pride, by which, though really poor and mean in the eyes of God, we covet to appear rich, and, though sinners, would be deemed innocents and saints.

A second great mystery is honored this day, regarding more immediately the person of our Redeemer, viz. his presentation in the temple. Besides the law which obliged the mother to purify herself, there was another which ordered that the first-born son should be offered to God: and in these two laws were included several others, as, that the child, after its presentation, should be ransomed with a certain sum of money, and peculiar sacrifices offered on the occasion.

Mary complies exactly with all these ordinances. She obeys not only in the essential points of the law, as in presenting herself to be purified, and in her offering her first-born, but has strict regard to all the circumstances. She remains forty days at home, she denies herself all this time the liberty of. entering the temple, she partakes not of things sacred, though the living temple of the God of Israel; and on the day of her purification, she walks several miles to Jerusalem, with the world's Redeemer in her arms. She waits for the priest at the gate of the temple, makes her offerings of thanksgiving and expiation, presents her divine Son by the hands of the priest to his eternal Father, with the most profound humility, adoration, and thanksgiving. She then redeems him with five shekels, as the law appoints, and receives him back again as a depositum in her special care, till the Father shall again demand him for the full accomplishment of man's redemption. It is clear that Christ was not comprehended in the law; "The king's son, to whom the inheritance of the crown belongs, is exempt from servitude:- much more Christ, who was the Redeemer both of our souls and bodies, was not subject to any law by which he was to be himself redeemed," as St. Hilary observes. But he would set an example of humility, obedience, and devotion: and would renew, in a solemn and public manner, and in the temple, the oblation of himself to his Father for the accomplishment of his will, and the redemption of man, which he had made privately in the first moment of his Incarnation. With what sentiments did the divine Infant offer himself to his Father at the same time! the greatest homage of his honour and glory the Father could receive, and a sacrifice of satisfaction adequate to the injuries done to the Godhead by our sins, and sufficient to ransom our souls from everlasting death! With what cheerfulness and charity did he offer himself to all his torments! to be whipped, crowned with thorns, and ignominiously put to death for us!

Let every Christian learn hence to offer himself to God with this divine victim, through which he may be accepted by the Father; let him devote himself with all his senses and faculties to his service. If sloth, or any other vice, has made us neglectful of this essential duty, we must bewail past omissions, and make a solemn and serious consecration of ourselves this day to the divine majesty with the greater fervor, crying out with St. Austin, in compunction of heart: "Too late have I known thee, too late have I begun to love thee, O beauty more ancient than the world!" But our sacrifice, if we desire it may be accepted, must not be lame and imperfect. It would be an insult to offer to God, in union with his Christ, a divided heart, or a heart infected with wilful sin. It must therefore first be cleansed by tears of sincere compunction: its affections must be crucified to the world by perfect mortification. Our offering must be sincere and fervent, without reserve, allowing no quarter to any of our vicious passions and inclinations, and no division in any of our affections. It must also be universal; to suffer and to do all for the divine honor. If we give our hearts to Christ in this manner, we shall receive him with his graces and benedictions. He would be presented in the temple by the hands of his mother: let us accordingly make the offering of our souls through Mary and beg his graces through the same channel.

The ceremony of this day was closed by a third mystery, the. meeting in the temple of the holy persons, Simeon and Anne, with Jesus and his parents, from which this festival was anciently called by the Greeks Hypante, the meeting. Holy Simeon, on that occasion, received into his arms the object of all his desires and sighs, and praised God in raptures of devotion for being blessed with the happiness of beholding the so much longed-for Messias. He foretold to Mary her martyrdom of sorrow; and that Jesus brought redemption to those who would accept of it on the terms it was offered them; but a heavy judgment on all infidels who should obstinately reject it, and on Christians also whose lives were a contradiction to his holy maxims and example. Mary, hearing this terrible prediction, did not answer one word, felt no agitation of mind from the present, no dread for the future; but courageously and sweetly committed all to God's holy will. Anne also, the prophetess, who, in her widowhood, served God with great fervor, had the happiness to acknowledge and adore in this great mystery the world's Redeemer. Amidst the crowd of priests and people, the Saviour of the world is known only by Simeon and Anne. Even when he disputed with the doctors, and when he wrought the most stupendous miracles, the learned, the wise, and the princes did not know him. Yet here, while a weak, speechless child, carried in the arms of his poor mother, he is acknowledged and adored by Simeon and Anne. He could not hide himself from those who sought him with fervor, humility, and ardent love. Unless we seek him in these dispositions, he will not manifest himself, nor communicate his graces to us. Simeon, having beheld his Saviour in the flesh, desired no longer to see the light of this world, nor any creatures on earth If we truly love God, our distance from him must be a continual pain: and we must sigh after that desired moment which will free us from the danger of ever losing him by sin, and will put us in possession of Him who is the joy of the blessed, and the infinite treasure of heaven. Let us never cease to pray that he purify our hearts from all earthly dross, and draw them to himself: that he heal, satiate, and inflame our souls, as he only came upon earth to kindle in all hearts the fire of his love
source:
http://www.ewtn.com/saintsHoly/saints/P/presentationofchildjesusinthetemple.asp#ixzz1lF56YaHM