2013
ARCHDIOCESE OF SYDNEY RELEASE
Catholic Communications, Sydney Archdiocese,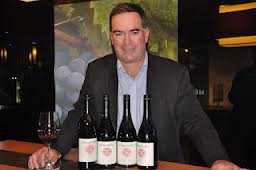 Apart from a good location and good grapes award-winning winemaker says he is blessed by God.
Named Winemaker of the Year for 2013 by Gourmet Traveller Magazine this week is just the latest in a series of impressive awards for theology graduate and former religious education teacher turned winemaker, Tim Kirk and his outstanding Clonakilla Wines.
A second generation wine maker at the family's Clonakilla Vineyards at Murrumbateman, about half an hour's drive from Canberra, Tim's wines are frequently named Wine of the Year by the nation's top wine judges.

One of Australia's leading wine authorities, James Halliday describes Clonakilla's Shiraz Viognier as having "icon status" and "one of the best" of Australians wines, while Andrew Caillard, Master of Wine at Langton's, Australia's premier wine auctioneers, believes Clonakilla's Shiraz Viognier "represents the most important advances in the development of Australian Shiraz since the release of 1952 Penfolds Grange Hermitage."
Tim, however, did not set out to become a wine maker and despite his father John Kirk producing the Canberra district's first commercial vintage in 1976 with the release of a Clonakilla cabernet-shiraz and a Clonakilla Reisling-Savignon Blanc, believed his vocation was serving God as a theologian and educator.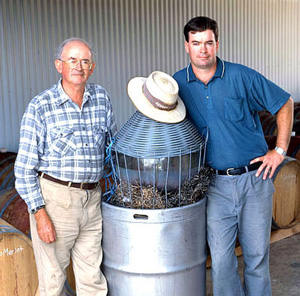 Instilled with his Irish-born father's deep Catholic faith at 18 he met Father Ken Barker, founder of the Missionaries of God's Love and the Young Men of God Movement. Although he says he never felt called to be a missionary, he embraced the emerging charismatic movements in the Church and joined the Disciples of Jesus, and spent the following year studying Catholic doctrine and Catholic Scripture.
"I have always loved the Scriptures and still do," he says.
Enrolling at Canberra's St Mark's Theological College Tim studied for a degree in theology and also spent four years there learning Ancient Greek so he could read the Scriptures in their original language. After graduation he moved to Melbourne where he taught Religious Education and Biblical Studies at Victoria's well-known Jesuit school, St Xavier College.
"At the two-week College break each Easter I would return home to help Dad at the vineyard," he says admitting that growing up at Clonakilla he hadn't been particularly interested in wine growing or wine making.
"I enjoyed wine we always had with our meals and started to be able to tell a good wine from a bad one. But that was pretty much where my interest in wine stopped," he says. However he does recall when he left home and was living with a bunch of blokes, he continued the Kirk family tradition and made sure there was always wine with dinner.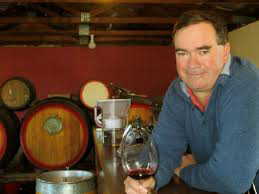 After Tim began teaching and spending his time off at Clonakilla, change was in the air and Tim found his thoughts turning more and more to wine making and lying awake at night to weigh up the best methods of fermenting the new season's shiraz.
By now he was in his late 20s and had just married the love of his life, Lara whom he first met when he was in Year 10 at Daramalan College and she was in Year 9 St Clare's College, Canberra, and was set settling into life in Melbourne as a teacher and husband.
Then the direction of his life changed completely.
"It was 1990 and I was on a retreat. But every time I started to pray I'd become distracted and instead of reflecting on the Scriptures I'd find myself thinking about shiraz and fermentation. I told the old Jesuit priest who was director of the retreat about how I kept being distracted and thinking about wine making instead of reflection and prayer.
'Why do you assume it's a distraction?' he asked and with those seven words, he changed my life."
Tim says it was in that moment he realised this was God's way of telling him something and that instead of pushing the idea away, he should embrace it and follow his heart.
Within six months, he and Lara had left Melbourne and moved on to the family vineyards at Murrumbateman where Tim, following his passion, his heart and his vocation, was appointed General Manager of Clonakilla Wines.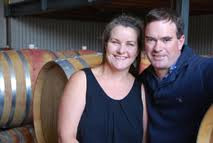 That was 20 years ago and during this time, Tim has not only expanded the family vineyards his father founded in 1976 asa weekend hobby, but continues to produce and create some of Australia's most highly prized and outstanding wines from his shiraz, viognier and riesling grapes. riesling wines.
Despite his awards as Clonakilla's chief winemaker, he admits that for him much of winemaking remains a mystery.
"Which is probably just a fancy way of saying I am not really sure exactly what makes a great wine," he says.
"But there are certain straight forward principles and these include having a good site, which is the starting point of all good wine, and which my Dad did almost by accident.
Even though we have the same climate as Canberra, we have volcanic soil. Something about the way the slopes roll and the winds move through them and the way temperatures drop down at night and get warm during the day are also factors," he says and explains that the French have the view that the role of the vineyard is to give the landscape a voice.
"And finding the right variety of grape allows the site to express itself," he says.
His father grew up in Ireland and developed an interest and "palate" for wine as a 14-year-old entrusted with looking after the bar and stocking the cellars of the family's hotel in Lisdoonvarna.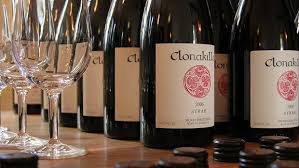 Smitten with the idea of wine from then on, he learned more and more during his years of study at Cambridge University and during his post doctoral work at Oxford. Then in 1971 three years after he came to Australia with wife and six sons to take up a research position with the CSIRO Division of Plant Industry, he bought a 44 acre farm and founded Clonakilla Vineyards, named after his grandfather's farm in County Clare and meaning "meadow of the church."
The name is particularly appropriate for Tim who describes his life as a winemaker and viticulturalist as "blessed."
"That is the word that keeps coming up whenever I reflect on my life. I am blessed to have a vineyard and to be able to work with creation hand in hand with the Creator," he says.
Tim also feels immensely blessed as a husband and father of two sons and three daughters who range in age from 18 down to 10.
Faith he insists has been his rock and the greatest blessing of all. His strong ongoing engagement with the Church remains and he is an active member of the charismatic lay community and is currently co-ordinator for the International Council of Disciples of Jesus.
Filled with a great love of life and living Catholicism in a rich and life-giving way, he talks about the soil and the seasons, the sun and the wind through the slopes, the smell of the ground after rain and and the first small clusters of buds on the vines.
"Wine making is the process of trying to capture something wonderful from such a wonderful landscape for the world to enjoy," he says.
SHARED FROM

ARCHDIOCESE OF SYDNEY RELEASE