Catholic Communications, Sydney Archdiocese,
4 Apr 2013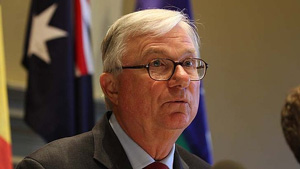 The Royal Commission into Institutional Responses to Sexual Abuse began in Melbourne yesterday with Chairman Justice Peter McClellan saying the volume of evidence and scope of the inquiry was so large it was unlikely the process would be finished by the end of 2015, as the government had forecast.
More than 5,000 people may seek to tell their stories to the Royal Commissioners.
Justice McClellan said for the individuals who have been traumatised, giving an account of their experience and telling their story can be an important part of their own recovery process.
During his formal opening address Justice McClellan said; "The Royal Commission's Terms of Reference are broad-ranging. They are not confined as to the time at which a person says he or she was abused and the definition of institution is broad. It extends from the organised churches through to schools, children centres and recreational bodies. It also includes any state-run institution providing residential care for children and each of the state departments and non-government organisations responsible for organising and supervising foster care arrangements."
The Commission has already received about 1,200 phone calls from people who want to speak to the Commission on a wide range of issues and experiences. Many do not want their account reported in public so arrangements have been made for the six commissioners to travel to different parts of Australia to listen to individual stories.
Justice McClellan said their findings and recommendations will be made public but they must try to ensure that no person who has suffered from abuse is further damaged by the Commission's process.
The commission has already moved to seek relevant documents from some organisations including the Catholic Church, the Salvation Army and the New South Wales Director of Prosecutions.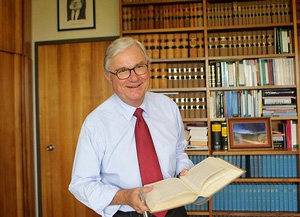 Justice McClellan said; "The Commission welcomes the response from the Catholic Church, which has repeated on a number of occasions, that it will fully cooperate with the Commission. We have had discussions with the Chief Executive of the Truth, Justice and Healing Council and we understand that the work of collecting and organising the documents held by the Catholic Church in its various manifestations has commenced. It is an enormous task."
The Commission is not a prosecutorial body. Its investigative processes will be used to receive and consider accounts by individuals of their experience when living within or when they were associated with an institution.. The Commission is not tasked with determining whether any person may be entitled to compensation for any injury which they may have suffered. It is required by the Terms of Reference to make recommendations as to changes which may be made to laws, policies, practices and systems to better protect against and respond to child sexual abuse in an institutional context. To aid this the Commission has formed a research arm which will look at previous reports in relation to child sexual abuse and undertake work to identify the most effective manner of responding to the problem.
The Commission will now proceed to gather documentation and begin to analyse and put the information together and develop a program of private sessions followed by public hearings.