VATICAN: STATISTICS FOR CHURCH IN GERMANY
VATICAN: STATISTICS FOR CHURCH IN GERMANY
VATICAN CITY, 6 SEP 2011 (VIS) - For the occasion of Benedict XVI's apostolic trip to Germany, due to take place from 22 to 25 September, statistics have been published concerning the Catholic Church in that country. The information, updated to 31 December 2010, comes from the Central Statistical Office of the Church.
Germany has a population of 81,751,000 of whom 24,675,000 (30.18 percent) are Catholic. There are 29 ecclesiastical circumscriptions and 11,483 parishes. Currently there are 113 bishops, 17,274 priests, 28,651 religious, 1,657 lay members of secular institutes and 10,060 catechists. Minor seminarians number 2,303 and major seminarians 1,151.
A total of 1,031,981 students attend 9,439 centres of Catholic education, from kindergartens to universities. Other institutions belonging to the Church or run by priests or religious in Germany include 444 hospitals, 1,368 clinics, 2,804 homes for the elderly or disabled, 1,172 orphanages and nurseries, 2,176 family counselling centres and other pro-life centres, 2,204 centres for education and social rehabilitation, and 468 institutions of other kinds.
A new book has come out explaining that your prayers are powerful in changing the course of world events for the better.



The news service CBN recently examined this topic with the authors of a new book on this subject.

CBN News Reporter Wendy Griffith teamed with CBN.com Ministry Director Craig von Buseck to write this important book which
will be released on Sept. 11.
According to the two authors, "your prayers are more powerful that you think." They offer stories of real world events that were affected by the prayers of the believing community.
They use the Bible verses that support this claim.
Jesus taught people to pray and gave power to those who pray. Prayers might take days or years to take effect.
This is a reminder to people to continue to go to Church and pray, not only when something bad happens but at all times.
We are fellow workers in God's kingdom. We are called to be ambassadors of Reconciliation. (With files from CBN)
Sydney Archdiocese REPORT
2 Sep 2011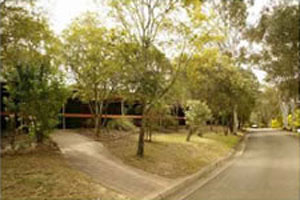 Redevelopment of the Benedict XV1 Retreat Centre, a 16-hectare bushland site operated by the Archdiocese of Sydney near Richmond, has been given the green light following a meeting of the Joint Regional Planning Panel for the Sydney West Region.
A retreat centre for a number of years, the development application sought to improve conditions through redevelopment and refurbishment. All plans have been developed under the careful guidance of experts to ensure the sensitive nature of the local environment is preserved and protected and to ensure fire safety and water management practices were enhanced. In many areas "peer reviews" were conducted to make sure no detail was missed.
The application was approved unanimously with some Council conditions to which the Archdiocese was happy to agree.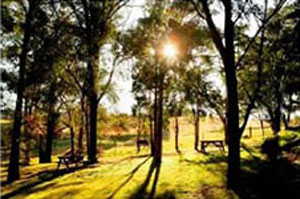 The centre has been approved to cater for 150 guests plus an on-site management team.
The redevelopment will see the construction of a Chapel, new accommodation blocks including improved facilities as well as meeting and administrative areas.
Less than two hours from the city the centre makes an ideal location for parish, family or youth groups. Those who have already utilised the site have said it is an ideal site for prayer and reflection as well as having space for recreational activities like bushwalking.
However the redevelopment and refurbishment will provide modern facilities with the focus being a beautiful new chapel.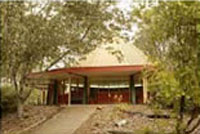 The centre will also accommodate Duty Managers who will assist with all requirements and represent the Archdiocese when groups are present.
The next stage in the redevelopment process will be the preparation of detailed planning with the Archdiocese hoping to begin construction in the New Year.
http://www.sydney.catholic.org.au/news/latest_news/2011/201192_54.shtml