CATHOLIC NEWS WORLD: THURS. FEB. 17, 2011: HEADLINES-
VATICAN CITY

, 17 FEB 2011 (VIS REPORT) - The Holy See Press Office released the following communique at

midday today:
"Today, 17 February 2011, the Holy Father Benedict XVI received in audience Dimitry Medvedev, president of the Russian Federation. Subsequently the president, accompanied by Sergei Lavrov, minister for foreign affairs, went on to meet with Cardinal Secretary of State Tarcisio Bertone S.D.B. who was accompanied by Archbishop Dominique Mamberti, secretary for Relations with States. (IMAGE SOURCE: RADIO VATICANA)
"In the course of the cordial discussions, the parties expressed their pleasure at the good state of bilateral relations and highlighted their desire to strengthen them, also in the wake of the establishment of full diplomatic relations. The broad-ranging collaboration between the Holy See and the Russian Federation was recognised, both in the promotion of specifically human and Christian values, and in the cultural and social field. Subsequently, emphasis was given to the positive contribution inter-religious dialogue can make to society. Finally, attention turned to the international situation, with particular reference to the Middle East".
OP/ VIS 20110217 (180)
ASSESSMENT OF THE PAULINE YEAR
VATICAN CITY, 17 FEB 2011 (VIS) - This morning in the Holy See Press Office, a press conference was held to present an assessment of the Pauline Year (which took place from 28 June 2008 to 29 June 2009). The occasion was also be used to present the book "L'Anno Paolino" by Graziano Motta.
The conference will be presented by Cardinal Francesco Monterisi and Cardinal Andrea Cordero Lanza di Montezemolo, respectively archpriest and archpriest emeritus of the papal basilica of St. Paul's Outside-the-Walls; Archbishop Rino Fisichella, president of the Pontifical Council for Promoting New Evangelisation, and Gianfranco Morelli, vice director and editor-in-chief for Rome of the Italian newspaper "Avvenire".
Cardinal Lanza di Montezemolo affirmed that the Pauline Year "was a year of grace which went beyond all expectations", focusing on the many initiatives that took place, including the restoration of part of the basilica, new services for pilgrims, an area set aside for the Sacrament of Penance, etc. Moreover, he noted, for the first time pilgrims and visitors were able for to see the sarcophagus of the Apostle Paul.
Cardinal Monterisi highlighted the "spiritual influence" of the Pauline Year, not only within the Catholic Church but also in other Christian confessions. At the closing of the Year, the Holy Father expressed the hope that "the fruits of this time will continue to develop, especially in the basilica of St. Paul's Outside-the-Walls", the cardinal said.
Gianfranco Morelli highlighted how observers "agreed on the fact that the Pauline Year provided, perhaps as never before, a concentration of extraordinary ecumenical moments, ... especially the many experiences lived with and in the Orthodox world". In this context he also mentioned "the three visits to Rome made during the Year by His Holiness Bartholomew I Ecumenical Patriarch of Constantinople".
OP/ VIS 20110217 (300)
HOLY SEE BUDGET 2011: IMPROVEMENT AND UNCERTAINTY
VATICAN CITY, 17 FEB 2011 (VIS) - The Council of Cardinals for the Study of the Organisational and Economic Problems of the Holy See met in the Vatican on 15 and 16 February, under the presidency of Cardinal Secretary of State Tarcisio Bertone S.D.B.
Cardinal Velasio De Paolis C.S., president of the Prefecture for the Economic Affairs of the Holy See, outlined the Holy See's consolidated budget for 2011, as well as the consolidated budget of the Governorate of Vatican City State for the same year.
"The area of consolidation", reads a communique on the meeting, "concerns the offices of the Roman Curia, the Apostolic Camera, and the 'media' institutions of the Holy See: Vatican Radio, the Vatican Press, the 'Osservatore Romano', the Vatican Television Centre and the Vatican Publishing House.
"The Governorate, the administration of which is independent from the Holy See and from other institutions, supervises the economic requirements and territorial administration of the State, supplying the necessary support structures to the Apostolic See and its activities.
"The overall picture emerging from these budgets, though showing clear signs of improvement, is still marked by the uncertainty of the global economic system and by increased administrative costs. This is evident above all as regards the Holy See, which receives indispensable subsidisation from the free offerings of the faithful. The members of the council expressed their profound gratitude for the support people give, often anonymously, to the universal ministry of the Holy Father, and exhorted them to continue this good work.
"As usual, the budgets will be submitted for verification to the Prefecture for Economic Affairs".
OP/ VIS 20110217 (280)
VATICAN CITY, 17 FEB 2011 (VIS) - The Holy Father today received in audience Cardinal Leonardo Sandri, prefect of the Congregation for the Oriental Churches.
ASIA NEWS REPORT: The prelate, 89, has spent decades of his life re-education camps and restrictions because of his Catholic faith. His funeral will be held on 20 February in Guiyang, in Guizhou Province.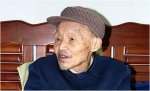 Guiyang (AsiaNews) – This morning, Msgr. Augustine Hu Daguo, underground bishop of the Diocese of Shiquian (Guizhou Province) passed away. He was 89 years and had spent decades in the camps and restrictions because of his faith. His funeral will be held on 20 February in Guiyang, capital of Guizhou.
An underground Catholic from Shiqian, told AsiaNews that the bishop was a "good shepherd" and praised his faith and his loyalty to the Catholic Church. According to the Catholic, some priests of the diocese of Shiquian were deeply affected by the battle that Msgr. Hu led to bear witness to Christ throughout his life.
Born into a Catholic family in the city of Tongzhou (Guizhou), in 1936, Msgr.
Hu entered the minor seminary of Guiyang diocese.
In 1939 he entered the major seminary.
On 29 June 1951, he was ordained a priest of the Diocese of Guiyang.
Here he began to teach in the seminary and was appointed assistant parish priest.
In 1955, he was arrested by Chinese authorities who accused him of having committed counter-revolutionary crimes.
As a result, he was sentenced to re-education in labour camps because of his Catholic faith.
In 1982, he was released and began teaching in the seminary of Chengdu, but after some years was removed by the authorities because of his loyalty to the pope. In 1987, he was clandestinely ordained by Bishop Peter Joseph Fan Xueyan of Baoding.
CBN REPORT: An Atlanta, Ga., woman is alive after jumping from a bridge to avoid a multi-car pile up -- and she's thanking God for surviving.
Bianca Vera, 22, was traveling across an icy bridge when she lost control of her vehicle and slammed into the wall. She jumped out to check the damage and saw another car barreling towards her unable to stop.
To avoid being hit by the SUV, she jumped four stories into the icy water below.
"(I was) just praying that somebody would hear me so I don't have to keep on swimming because I don't think I'll make it. But it wasn't until yesterday that I realized that the only person who needed to hear me was God," Vera said. "He helped me and He was there, and He was the one who got me to the shore. God spared my life. I have a purpose and I just have to find it."
The force of the impact broke one of Vera's vertebrae. Despite her injuries, she swam more than 100 yards for nearly an hour to get to the shore.
Paramedics said quick thinking saved her life.
Vera is hoping to return to school in a week after her back has healed.
http://www.cbn.com/cbnnews/us/2011/February/GA-Womans-Leap-of-Faith-Saves-Her-Life/
CATH NEWS REPORT: Peter Hill feared his three-year-old daughter was killed when he rolled his 22-seater bus on top of her in a queue for petrol on the NSW South Coast. But Claire - who was kissed as a baby by Pope Benedict at Randwick - escaped serious harm, said a report in the Sydney Morning Herald.

Her father struggled to find an explanation for the survival of his youngest child - who was kissed by the pontiff at Randwick in Sydney while in the midst of a throng of the faithful.Claire, who was lodged under the dual rear wheels of the four-tonne vehicle, was to be sent home from hospital with little more than grazes and minor bruising.
"I couldn't think anything other than a guardian angel was holding that bus up and keeping the weight off her," Mr Hill said.
"I jumped in the driver's seat and just rolled forward," he said. "And Claire opened the door and hopped out of the car, and the next thing I know, someone's banging on the bus. I went to look and saw Claire lying underneath the two back wheels, pinned to the ground. At that moment I thought: 'God, I've killed her.' "

His wife, Sue Hill, a mother of 11, was inclined to believe in the power of prayer.
"I had put a miraculous medal [of Mother Mary] on her just an hour before," she said. As Claire lay at the Woolworths service station in Nowra, Mrs Hill told her to pray to Jesus and Mother Mary.
The tyre marks were yesterday visible on her tiny abdomen, but she astounded her parents and medical specialists by surviving the ordeal without internal injuries, broken bones or lasting physical damage of any kind.
Claire, red-eyed but smiling and talkative, she said it was her dad and God that saved her.
The Children's Hospital said it was hopeful Claire would make a full recovery.
FULL STORY
Mama Maggie, pictured in 'Garbage City' in Cairo: 'I am very inspired by Mother Teresa, but I am not worthy to wash her feet'
The attack on the church in Alexandria just a few minutes into 2011 and the protests currently shaking Egypt have woken the world up to the dangers facing the country's Christian minority. But on top of the ever-present danger of terrorism and political instability in the majority Muslim nation poverty is still the number one enemy.
Although many of Egypt's more than 10 million Christians are middle-class and highly educated, roughly half live in dire poverty. Many are in Cairo, a mega-city of 20 million people which mirrors the growing pains of the Industrial Revolution in Europe – except that the extremes of poverty are more intense, and there are more people struggling to earn a living.
The poor occupy the teeming slums, the poor occupy the graveyards and the ancient ruins, and they even occupy the city's rubbish dumps. The Zabbaleen, or "garbage people", are Coptic Christians who have lived in the dumps for a century now and work as informal rubbish collectors in the city. The Zabbaleen are also called Zarraba, which translates as "pig-pen operators", as they keep pigs that feed on organic waste. They number between 60,000 and 70,000 and mainly live in Moqattam Village, nicknamed "Garbage City", at the foot of a mountain outside Cairo, next to a Muslim squatter settlement.
This is a different world to the one Maggie Gobran was born into, as part of Egypt's cosmopolitan, western-facing upper middle class, which until Nasser's disastrous nationalist reforms included large numbers of Greeks, Italians, Jews and Armenians in one of the culturally richest countries on earth. The mother of two was working at the prestigious American University in Cairo when her father's sister died.
"She dedicated her life to the poor," she recalls as she sits dressed in a white shawl during a brief visit to London. "When she passed away afterwards I realised I must do something for them. I was around 35 when I first visited but it took some time before I had the call from God."
That Christmas she visited a rubbish dump to hand out gifts to the poor, and at one of the mounds saw something moving. Beginning to dig, she found a small child buried in rubbish. Then she found another.
"The first time I couldn't believe human beings could live like this," she says, "that people are surrounded by garbage. You could not imagine a child could survive like this.
"There are some areas in Egypt, like Sharm el-Sheikh, that are very good for tourists and I recommend it. But in Cairo there are half a million living like that. When you find the poorest children in the slum areas there is not enough access for many basic needs. They're the poorest of the poor. They don't have someone to care for them."
But one incident really shocked her. "I found a widow, almost my age, and her children were the age of my children and she couldn't find a pair of shoes. When I took this girl to get shoes she said: 'I wanted a bigger size.' "
She asked the girl why. "For my mother, she doesn't have them," the girl replied.
"And I thought: what a spirit of sacrifice, that she thought of her mother rather than herself. When I got home I thought I could have been in her place. She said when her husband died four years ago no one came to us.
"I didn't choose my family to be brought up in a well-off family. All of a sudden it was a great shock."
Resolving to do something about it, this gentle but formidable Coptic Orthodox Christian set up Stephen's Children, named after the first martyr. In a quarter of a century it has helped thousands of children, and has over 1,200 members helping in the region of 24,000 families, operating 60 medical clinics and education centres, and ministering to over 21,000 children. It also runs a kindergarten which cares for between 250 and 400 children, aged two to six years, at any one time. Here, the children get food, health checks, clothes and a Christian education – something many lack.
One veteran Christian activist has described Maggie Gobran as "one of the most amazing Christian ministries I have ever come across".
Recently the organisation helped a young Christian boy, Malak, whose family was surviving on one meal a day, and whose mother was too malnourished to feed her starving baby. Malik was praying to God to save the life of his baby brother, who was getting weaker with every hour, when a worker from Stephen's Children found out about it. They arranged for the family to be given a goat; the mother and baby survived.
Mama Maggie, as she is known in Cairo, became a regular figure in the slums.
"I didn't know how to deal with people because they had their own culture," she says, explaining that her upper middle class accent and mannerisms made her stand out. "But I couldn't accept that I couldn't do it, because when I was reading my Bible it became clear God was calling me. I couldn't do anything else."
In the rubbish dumps Christian women search through for bits of discarded bread, in competition – appallingly – with rats, which are large and think nothing of entering their makeshift homes. The vermin are even known to bite off bits of children's ears. Desperation has led to a strange environmentalism. The Zabbaleen recycle up to 80 per cent of waste, far more than any Europeans do. But in 2003 the Cairo city authorities handed over recycling contracts to big companies, which has left the Zabbaleen out of work.
Another blow came in April 2009 when, following the swine flu epidemic that began in Mexico, the Egyptian agricultural ministry ordered the culling of all pigs (although there was no medical reason for doing so, since the flu was spread by people, not pigs).
In the slums hygiene is neglected and children are covered in dirt and, more dangerously, in cuts, an inevitable consequence of contact with rubbish. Water is a luxury. So as well as providing medical help helping with hygiene is also vital. A British-based Christian visitor recalls watching the workers washing the feet of these children: "I was immediately reminded of Jesus washing his disciples' feet. Just in front of me was the literal living out of Jesus's teachings on servanthood. Mama Maggie herself tenderly washes the children's feet whenever she can."
Mama Maggie herself says: "I can see in every child Jesus Himself. You have a mission to love others and to accept the love of the Lord. This is our mission, to tell everyone that Jesus loves them. What destroys the poor is the lack of love, acceptance and self-esteem.
"Every time I see a child like that I think: 'How can I be a good human being?' You know when Jesus was on the Cross he said: 'This is your child' and to John: 'This is your mother.' So every needy child is your child. Its not easy to see your children suffering that much."
In this spirit those helped by Stephen's Children in turn help others. Mama Maggie recalls fondly that many of the children of the children she once had come back as workers to work for her. According to one estimate, a third of the staff at Stephen's Children were children who were themselves previously helped by this ministry.
The organisation is interdenominational, with volunteers from all denominations. They help whoever needs it but there are difficulties in a country where the allegation of evangelisation can be dangerous.
"Helping Muslims is not welcomed because it is thought we are trying to turn them into Christians."
Mother Maggie has been nominated for the Nobel Peace Prize at least three times, and is widely referred to as Mama Maggie although nicknamed called by many "the Mother Teresa of Cairo". Inevitably the comparison is raised. Like Mother Teresa, Maggie Gobran lives very simply. She gave up a well-paid job, and has also sold jewellery and other personal possessions.
"I am very inspired by Mother Teresa, but I am not worthy to wash her feet. Mother Teresa – she is one of my best friends. Not in flesh, but in spirit."
She adds: "I want to say to everyone: where you really think of others you will find yourselves. Go deep inside yourself by presenting real life to others. God is so merciful and loving."
If you would like to help Stephen's Children, please send a cheque payable to "Stephen's Children" to Stephen's Children, 30 Pied Bull Court, Galen Place, London WC1A 2JR
http://www.catholicherald.co.uk/features/2011/02/04/%E2%80%98every-needy-child-is-your-child%E2%80%99/
CNA REPORT- Cardinal Lluis Martinez Sistach of Barcelona, Spain is exhorting Catholics to "love our holy Mother Church as we love our own mothers."
In his weekly letter which will be published Feb. 20, Cardinal Sistach underscored the virtues of Blessed Francisco Palau of Spain, "who devoted himself with enthusiasm to the service of the Church because she was – for him – a loving and tender mother."
The cardinal recalled that this year marks the bicentennial of the birth of Blessed Palau, the founder of the Teresian Carmelite Missionaries and the Carmelite Missionaries. He wrote that the blessed "was very conscious of the fact that by loving the Church, he was fulfilling the great Christian commandment to love God and neighbor."
At a time of "religious indifference," this awareness is crucial to preventing the spirit of evangelization from diminishing.
The cardinal also noted that in the homily for the beatification of Blessed Palau in 1988, Pope John Paul II said the blessed made of his priestly life a generous gift to the Church.
"Francisco Palau was undoubtedly a man of prayer, a hermit," the cardinal explained. "But at the same time he was a man of action in diverse apostolic initiatives," especially the task of Christian formation and care for the sick.
Cardinal Sistach concluded his letter by encouraging Spaniards to look to Blessed Palau as a "great witness of love for the Church."
Founders of the Orders of Servites
Feast: February 17



Information:

Between the years 1225 and 1227 seven young Florentines joined the Confraternity of the Blessed Virgin—popularly known as the 'Laudesi' or Praisers. It was a period when the prosperous city of Florence was being rent by political factions and distracted by the heresy of the Cathari: it was also a time of general relaxation of morals even where devotional practices were retained. These young men were members of the most prominent families of the city. Whether they were all friends before they joined the Laudesi is not clear, but in that confraternity they became closely allied.

The eldest was Buonfiglio Monaldo, who became their leader. The others were Alexis Falconieri, Benedict dell' Antella, Bartholomew Amidei, Ricovero Uguccione, Gerardino Sostegni, and John Buonagiunta. They had as their spiritual director James of Poggibonsi, who was chaplain of the Laudesi, a man of great holiness and spiritual insight. All of them came to realize the call to a life of renunciation, and they determined to have recourse to our Lady in their perplexity. On the feast of the Assumption, as they were absorbed in prayer, they saw her in a vision, and were inspired by her to withdraw from the world into a solitary place and to live for God alone. There were difficulties, because, though three of them were celibates, four had been married and had ties, although two had become widowers. Suitable provision for their dependents was arranged, and with the approval of the bishop they withdrew from the world and betook themselves to a house called La Carmarzia, outside the gates of Florence, twenty-three days after they had received their call. Before long they found themselves so much disturbed by constant visitors from Florence that they decided to withdraw to the wild and deserted slopes of Monte Senario, where they built a simple church and hermitage and lived a life of almost incredible austerity.



In spite of difficulties, visitors sometimes found their way to the hermits and many wished to join them, but they refused to accept recruits. So they continued to live for several years,—until they were visited by their bishop, Ardingo, and Cardinal Castiglione, who had heard about their sanctity. He was greatly edified, but made one adverse criticism: 'You treat yourselves in a manner bordering on barbarity: and you seem more desirous of dying to time than of living for eternity. Take heed: the enemy of souls often hides himself under the appearance of an angel of light . . . Hearken to the counsels of your superiors.'



Again the solitaries gave themselves up to prayer for light, and again they had a vision of our Lady, who bore in her hand a black habit while an angel held a scroll inscribed with the title of Servants of Mary. She told them she—had chosen them to be her servants, that she wished them to wear the black habit, and to follow the Rule of St. Augustine. From that date, April 13, 1240, they were known as the Servants of Mary, or Servites.



They were clothed by the bishop himself, Buonfiglio being elected their superior. According to custom they selected names by which they should thenceforth be known, and became Brothers Bonfilius, Alexis, Amadeus, Hugh, Sostenes, Manettus and Buonagiunta. By the wish of the bishop, all except St. Alexis, who in his humility begged to be excused, prepared to receive holy orders, and in due time they were fully professed and ordained priests. The new order, which took a form more like that of the mendicant friars than that of the monastic orders, increased amazingly, and it soon became necessary to form fresh houses. Siena, Pistoia and Arezzo were the first places chosen, and afterwards the houses at Carfaggio, the convent and church of the Santissima Annunziata in Florence, and the convent at Lucca were established. Meanwhile, although the Servites had the approval of their immediate superiors, they had not been recognized by the Holy See. It was only in 1259 that the order was practically recognized by Alexander IV, and not until 1304 over sixty years after its foundation-that it received the explicit and formal approbation of Bd. Benedict XI. St. Bonfilius had remained as prior general until 1256, when he begged to be relieved owing to old age. He died on new year's night, 1261.



St. Buonagiunta, the youngest of the seven, was the second prior general, but not long after his election he breathed his last in chapel while the gospel of the Passion was being read. St. Amadeus ruled over the important convent of Carfaggio, but returned to Monte Senario to end his days. St. Manettus became fourth prior general and sent missionaries to Asia, but he retired to make way for St. Philip Benizi, upon whose breast he died. St. Hugh and St. Sostenes went abroad—Sostenes to Paris and Hugh to found convents in Germany. They were recalled in 1276, and, being attacked by illness, they passed away side by side the same night. St. Alexis, the humble lay-brother outlived them all, and he was the only one who survived to see the order fully and finally recognized. He is reported to have died at the age one hundred and ten.


SOURCEhttp://www.ewtn.com/saintsHoly/saints/F/foundersoftheordersofservites.asp
Mark 8: 27 - 33

---

27

And Jesus went on with his disciples, to the villages of Caesare'a Philip'pi; and on the way he asked his disciples, "Who do men say that I am?"

28

And they told him, "John the Baptist; and others say, Eli'jah; and others one of the prophets."

29

And he asked them, "But who do you say that I am?" Peter answered him, "You are the Christ."

30

And he charged them to tell no one about him.

31

And he began to teach them that the Son of man must suffer many things, and be rejected by the elders and the chief priests and the scribes, and be killed, and after three days rise again.

32

And he said this plainly. And Peter took him, and began to rebuke him.

33

But turning and seeing his disciples, he rebuked Peter, and said, "Get behind me, Satan! For you are not on the side of God, but of men."